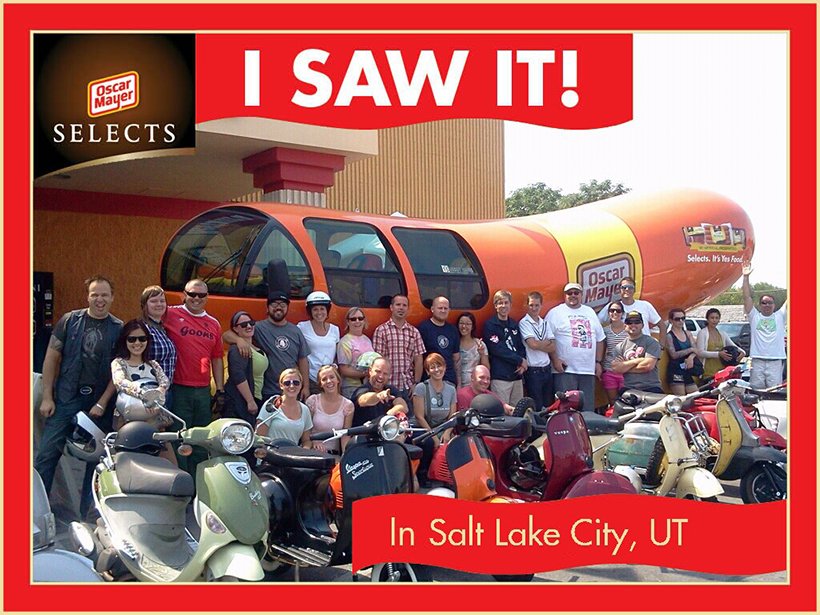 What's this? A post here in January? While the scooter is in winter storage [getting the monthly engine start and letting it run to keep the battery charged], I found this from last August.
There was a scooter rally called Last Days of Summer here in Salt Lake City. It was my first attendance, even though this was the 4th year they held it.
Part of this scooter ride was a stop at a local grocery store, where the Oscar Meyer Wienermobile was making a visit. So the whole group of us stopped and had our photo taken.
Always the ham, I am the last person on the right with his hands in the air.
I have footage of this rally that I will post in a future episode…
… which leads me into Season 5. It's coming in 2013… no excuses this time.